Vickie Everhart
Chief Experience Officer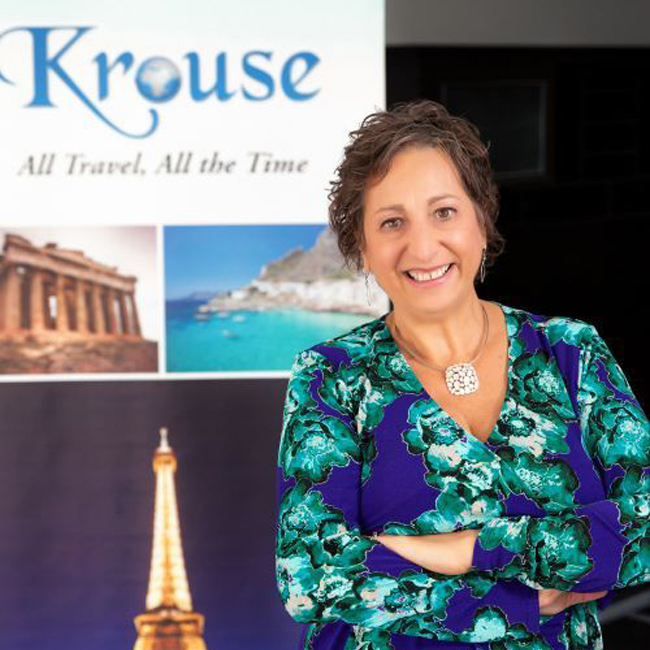 Vickie's love of people fuels her role as our owner and Chief Experience Officer! After spending years in a high-stress job in the Graphics/Printing Industry, Vickie took a break to figure out what she wanted to do moving forward and chose HACC's Hospitality program. She worked as a tour planner, and as a Travel Advisor creating travel packages for individuals and groups before joining Krouse Travel in 1997 as their first employee. In 2018, Vickie and Krista Getz took over the agency after the Krouse's retired. Her current focus is on making improvements and looking for ways the agency can do things better while staying true to the mission and keeping up with the ever-changing travel industry.

Specialty: Multi-Generational travel

Favorite Vacation Spot: Traveling to places she has never visited, especially with groups. When you travel with groups, not only do you get to know others on a deeper level, but you also create lifelong friendships.

Vacation Must-Do: Vickie believes in experiential travel and strives to immerse herself in the local culture at every opportunity possible. Some of her best memories come from spending time at cafes and shops where she can talk to the locals to learn about and better understand their culture. Vickie is also never without a camera and spends time taking pictures of all the beautiful things on each trip!

Best Travel Advice: There are two don'ts in traveling- Don't ever think you can't travel due to physical limitations or age, because you can! And don't plan travel on your own! With the Internet, people feel they need to do the research and make travel plans independently. It is beneficial to work with Travel Professionals who specialize in a variety of travel types and destinations, especially with all the changes that happened in 2020. Travel Advisors not only offer a great value, they have a lot of firsthand experience and knowledge that can make your next trip less stressful.

Bucket List Trip: After completing her first bucket list, she added Croatia, Morocco and several Eastern European countries to the list!

Fun Fact: Vickie is a kidney donor, proof that you can live well with just one kidney. Twenty years later, they still stay connected, and she encourages everyone to become an organ donor.

Hobbies: Spending time with the family, and supporting local organizations and businesses.