Angie Snyder
Independent Travel Specialist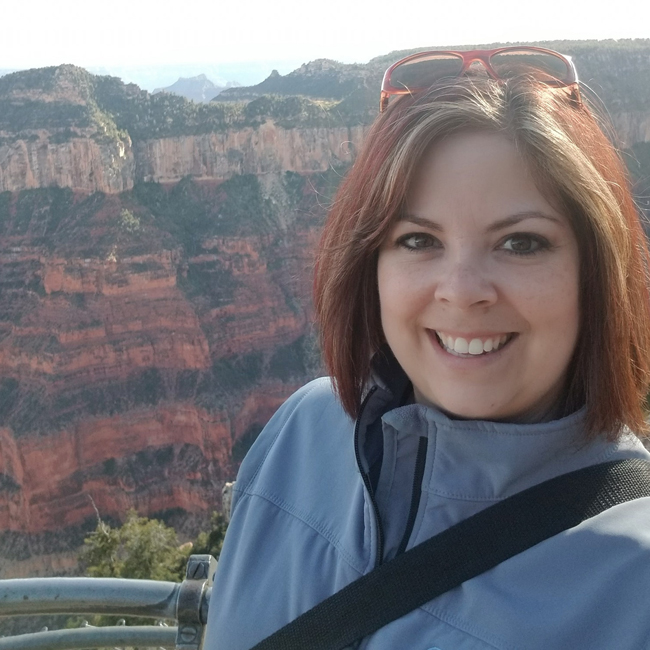 Angie is an experienced agent who knew in high school that she wanted to be a travel agent. She always imagined traveling the world and sharing her experiences and knowledge with others. With more than 23 years in the industry and 5 years with Krouse Travel, Angie specializes in creating lifetime memories through travel for clients. Her personalized approach allows Angie to advise and guide clients through the planning while keeping the planning process as relaxed as possible. Angie believes traveling, both the planning and experience, should be fun, not a pressured sales pitch. Her love of travel, history, and architecture drives her excitement and dedication when planning trips for new and seasoned travelers.

Specialty: Cruises, National Parks, Caribbean and Mexico, Alaska, European River cruises, Disney (she participated in the College of Disney Knowledge program!)

Favorite Vacation Spot: All-inclusive resorts in Mexico are the best!

Vacation Must-Do: Angie and her family buy a unique Christmas ornament during every trip that they display during the holidays and reminisce about their experience. She also enjoys trying local craft beers during her travels.

Best Travel Advice: Use a travel agent to ensure you don't miss something fun or a bucket list item on the trip! Too often, travelers don't know all the great things travel advisors can help with. Sometimes, unforeseen things happen during travel. Angie is able to assist her clients with those situations, before or even during their trip!

Bucket List Trip: Ireland, Greece, or a river cruise in Portugal!

Fun Fact: Angie is a member of the Sour Toe Cocktail Club. It's a funny Yukon territory tradition where you have a shot….with a toe in it. It's not as gross as it sounds! She has the esteemed honor of being the 90,028th member and has the certificate to prove it.

Hobbies: When not helping her clients, Angie enjoys running and has competed in both a full and half marathon so far. She also takes delight in spending time with her family, playing board games, riding bikes, and walking together.