Debra Krebs
Independent Travel Specialist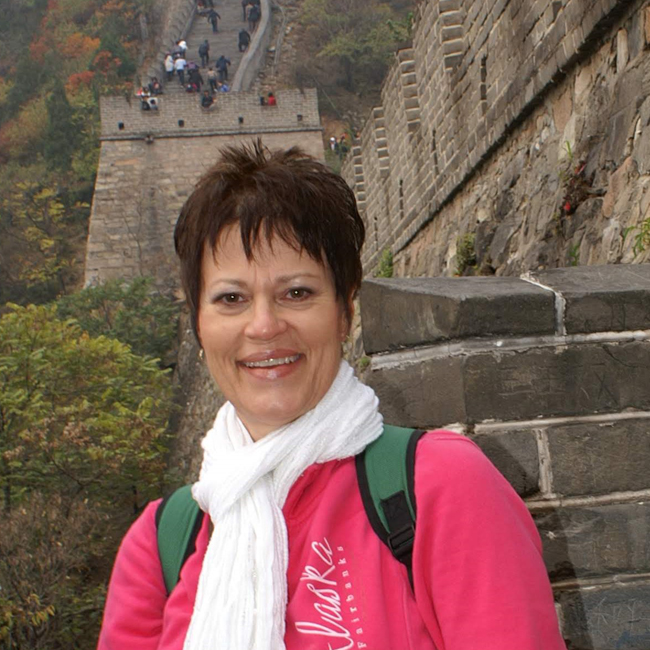 Name: Deb Krebs, CTC (Certified Travel Consultant), ACC (Accredited Cruise Counselor)

Deb caught the travel bug early in life while studying abroad in Germany and spent her two-month semester break on a train traveling Europe! Bringing plenty of experience to the Krouse Travel team, Deb began her career in 1979. Initially, she planned and organized leisure travel and was a trainer at a previous travel agency. Deb moved onto a management position for ten years, focusing on leisure and corporate travel. She found a passion for group travel in the mid-nineties when she became an independent contractor, eventually joining the Krouse Travel team in 2015. When you work with Deb, you get her first-hand experience in travel and a personalized trip based on your desires, budget, and lifestyle.

Specialty: Group travel, Alaska, Europe, and the Caribbean

Favorite Vacation Spot: Deb's favorite trip was a safari trip in South Africa. She also loves Alaska (she's traveled there more than ten times!), Hawaii, and Europe.

Vacation Must-Do: Deb loves the culinary experience on every trip! She spends time finding the best coffee, beer, and food while she is away. Her most memorable food experience was on a trip to Peru, where she tried their local delicacy, Guinea Pig.

Best Travel Advice: Work with a travel advisor! A travel advisor will make the trip the least stressful before and after. As a planner, Deb encourages travelers to plan and avoid potential disappointment if something isn't available to book during the trip.

Bucket List Trip: Antarctica!

Fun Fact: Attended and graduated from flight attendant school!

Hobbies: When Deb isn't traveling, you'll find her reading mystery thriller and crime books as well as listening to biographies on audiobooks. She enjoys making stained glass pieces, spending time with family and friends, and visiting local craft breweries.